A RECIPE FOR SUCCESS IN CENTRAL NEW YORK
HEIDELBERG BREAD CASE STUDY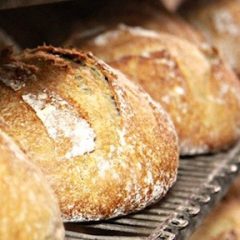 Challenge
After encountering frequent connectivity issues from a national telecom provider, Heidelberg was in need of a better voice and data solution. With their recent expansion into multiple locations, Heidelberg needed effective and reliable communication for all of their businesses in order to stay connected.   
Solution
The Business Simple phone & internet bundle are powered by our local fiber-optic network. 
Results
Heidelberg is now able to stay connected with each of their locations without outages or dropped calls. Northland's dependability gave them peace of mind and allowed them to focus on what was most important, growing their business.